In today's time, materialistic and physical things get a priority instead of
emotional needs and relations. We all are so stuck up in our daily routines and are so scared of change that we monotonously follow the same dull and boring set of work every day.
But every once in a while, everyone needs a break to cherish your relationship with your partners. For all those who are in need of a romantic getaway to relax and enjoy with your special one, then don't worry as you have to do no research to find a good place for you. We have done that job to save your time. We have shortlisted 7 Romantic Getaways in India to take up with your Partner. Have a look!
Khajjiar

Are you also one of the Switzerland kind of love obsessed person but don't
have the budget to fulfill this dream? If yes, then don't worry, we have brought you an almost similar option, a mini-Switzerland
which can be found in India from the name- Khajjiar.
Also check, how you can save money while traveling. This small
hill station is a true treasure of Himachal Pradesh hidden in Chamba. The
gorgeous landscapes, crystal clear lakes, thick pine forests and mesmerizing
views themselves set up a mood for you to spend some romantic time with
your loved one.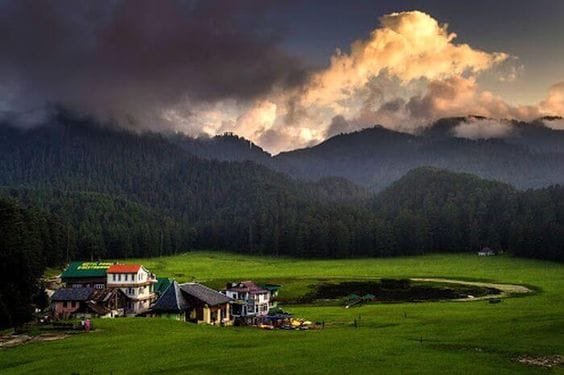 Goa
Goa is often seen as a teenage place where people come to let their hair down and enjoy themselves but this place has a lot to itself than just amazing nightlife. Walking on the beach, hearing the sound of crashing waves and watching the beautiful sunset and sunrise together, what can be more romantic than this? Moreover, the stay in huts on the South Goa beach being isolated provides you the privacy that you crave for.
A perfect combination of beauty, a reflection of Portuguese tradition and
culture, the thick mangroves, and some water adventure sports, Goa is a
complete package for a romantic weekend.
Shimla


Do you like the idea of waking up to a view of the mesmerizing snow-capped mountains and the beautiful green grasslands being cuddled up in the arms of your partner? If yes, then Shimla is the place for you as it not only offers you gorgeous views and cool breeze but also a lot of peace and calmness that contrasts your noisy city life. Almost anything and everything is romantic when in Shimla.
Udaipur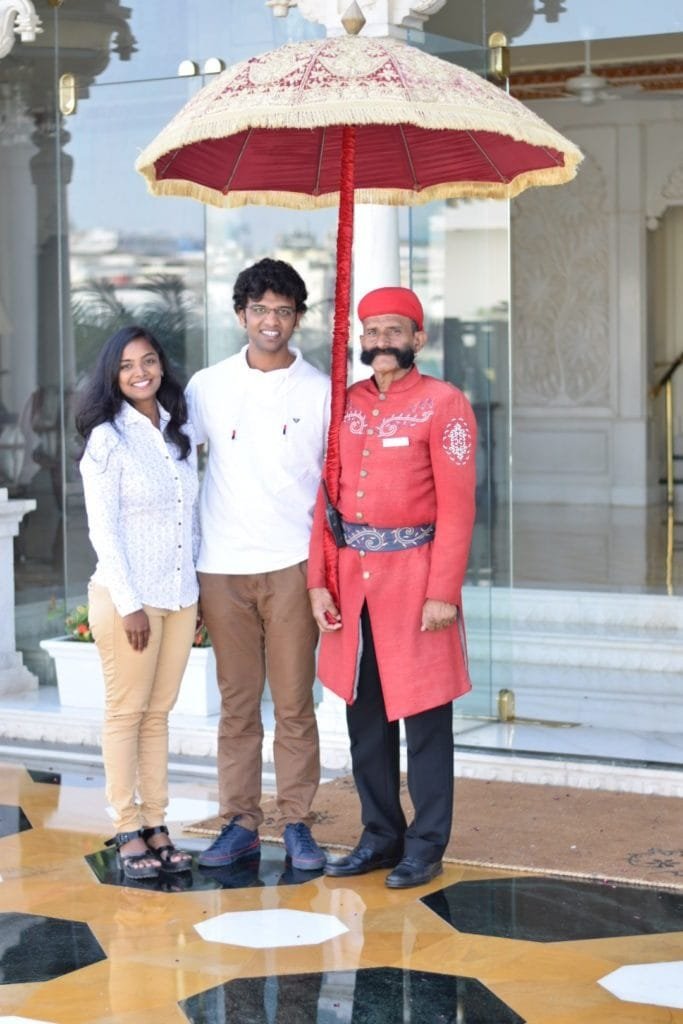 Does your version of romance include luxury, royalty and beauty, then
the royal city of Udaipur is your destination. With its sparkling lakes, beautiful flora and fauna, vibrant markets and sumptuous dreamy palaces have a unique aura and magic which further uplifts the emotion of romance. Also known as, the "Venice of the East", when in Udaipur take a boat ride in the famous Lake Pichola followed with candle-lit dinner on lakeside seating restaurants and enjoy the royal treatment along with your special person.
Note: Make a special romantic vacation to Udaipur via famous luxury Train
Maharajas' Express and have an unforgettable Memory.

Cherrapunji
Cherrapunji in Meghalaya is the perfect place if the rain holds some special place in your heart or trigger some happy memories which you would like to relive once again. It is one of the wettest places in the world and
enjoys the privilege of experiencing monsoons throughout the year.
Fascinating views forming the background of your long drive along with your sweetheart, a slight drizzle tracing your windowpanes with a cup of tea does this not sound like a perfect date plan to you?

Alleppey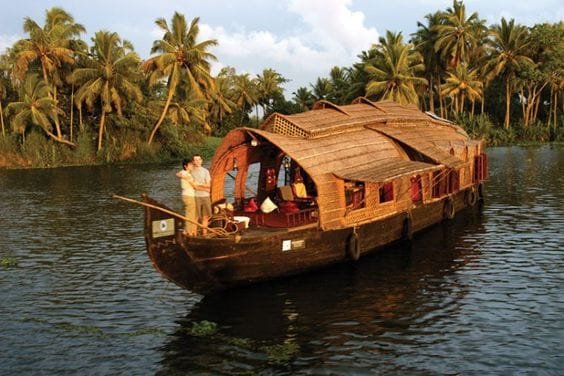 Blessed with gorgeous canals, picturesque beaches, calm and silent
backwaters, captivating green and lush lagoons. Alleppey is the most romantic city of Kerala. Stay at a boathouse that smoothly glides over the sparkling clear water with the views of beautiful paddy fields and hillocks in the background. Couples must visit this place for spending some romantic time amidst the most alluring panorama of the mother-nature. Though it is gorgeous throughout the year but the months from November to February the charm of the place is truly breath-taking.

Gulmarg

A spectacular location covered with snow and misty sky it is
the perfect getaway for rekindling the romance and creating much happier
memories that will live with you for a lifetime. Creating a place in many
of the Bollywood romantic movies, Gulmarg is known as the best place to woo your sweetheart. Take up a trek on the Outer Circle Walk around the KashmirValley to create memorable memories. Also, a perfect idea to spend a long quality time which will surely ignite a spark of romance between two lovers. Gulmarg Gondola experience and the ski attempt on the snowy white slopes at Gulmarg just act as a catalyst in your love.
Don't justdream about the amazing time you would spend on this
romantic getaway, rather act fast and book one of the above – mentioned
places for you and your special one!